Horrible Guild has just released a massive update for Railroad Ink Challenge™, the digital adaptation of the award-winning roll and write game designed by Lorenzo Silva and Hjalmar Hach.
For the uninitiated, this critically acclaimed roll and write game is all about making connections (of the railroad variety) and expanding your transportation system.
Over the course of seven rounds, players roll dice and use the available routes to build their transportation network and connect as many exits as possible.
Players earn points for expanding their network with railways, highways, and stations. They score bonus points for their longest highway and railway, for building into the central spaces of their map, and for completing optional, time-dependent goals before they expire. However, points are deducted for any open connections, so players need to plan carefully, even though they never know what route pieces the dice will bring.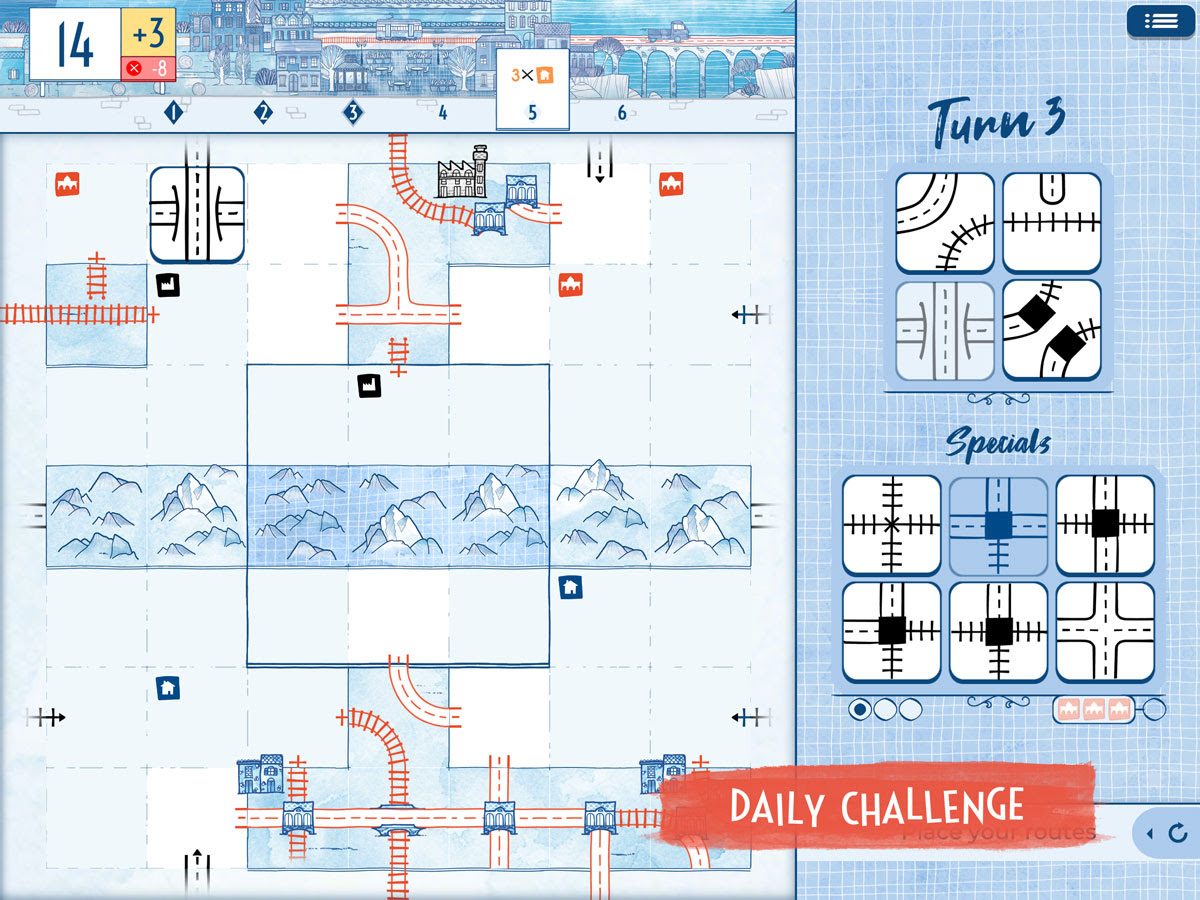 WHAT'S IN THE UPDATE?!
First and foremost, the game gets a little more colorful with two new DLC Expansions, named Forest and Desert.
These add special new dice and rules to create even more intricate landscapes for your highways and railways.
Railroad Ink Challenge: Forest Expansion (Green)
Create lush forest landscapes! Build lush forests and interweave them with your regular networks to create beautiful scenic routes in a natural paradise. Build the biggest forest you can!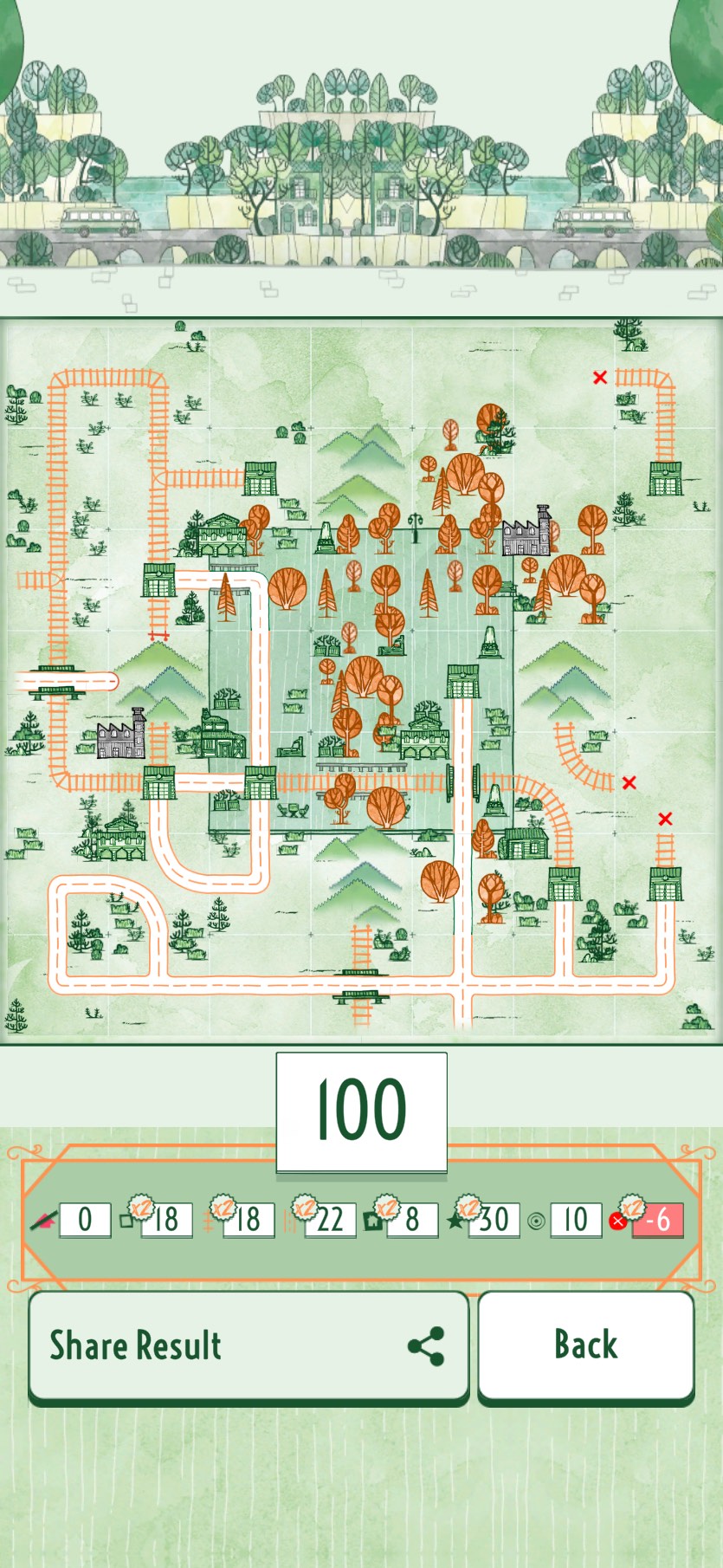 Railroad Ink Challenge: Desert Expansion (Yellow)
Grow cacti in the arid desert climate! Build oases next to cacti to protect them before the next heat wave appears, or they will be destroyed by the harsh desert climate. The more cacti survive, the more points you make!
Each these new expansions are available as separate IAPs ($1.99 each on iOS/Android, $3.99 each on Steam) from within the base game app.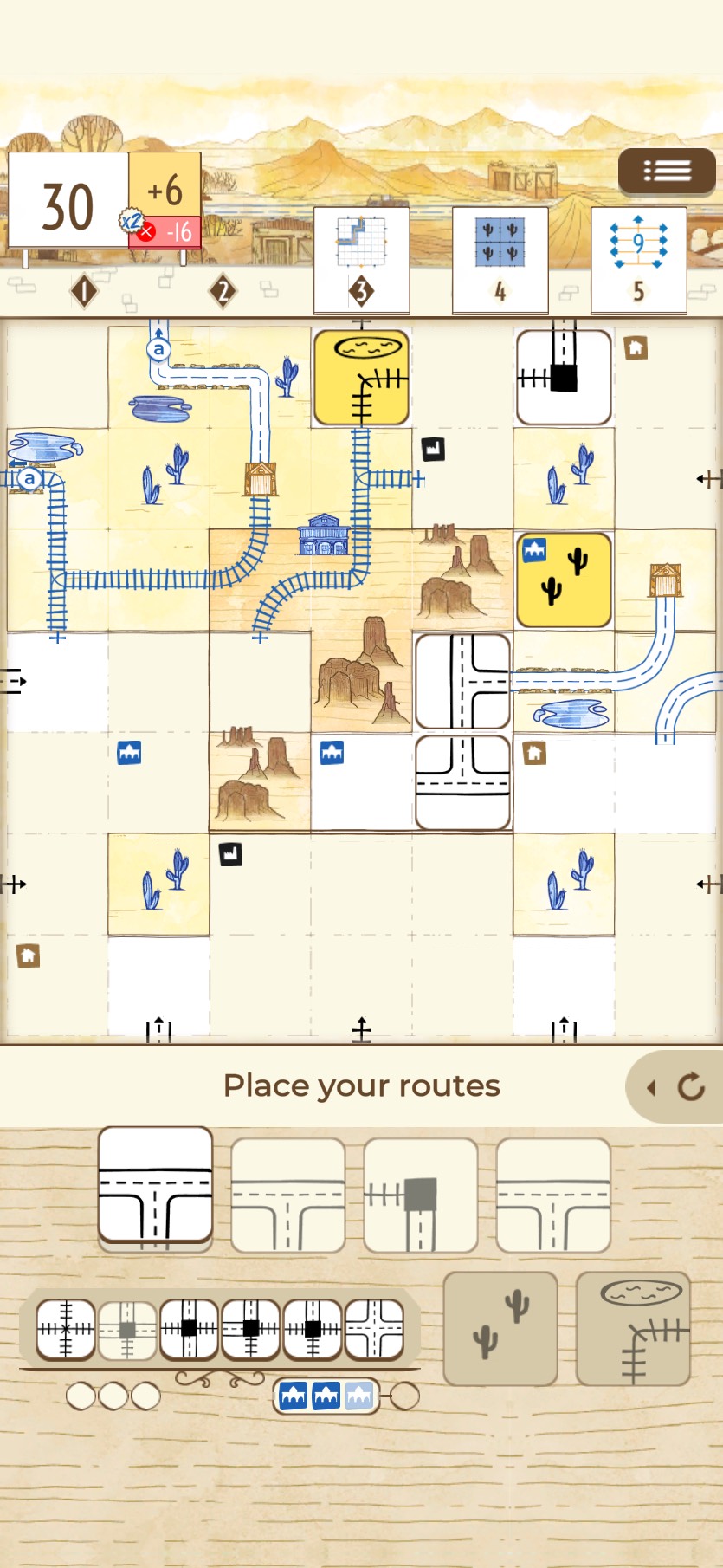 WHILE THEY ARE ON A ROLL…
In addition to these new expansions, the following updates have been made to the base game as well.
New Daily Challenge variants
18 New Trophies
Updated game engine version
Better compatibility with older devices
Lowered energy consumption (even without battery save)
Faster gameplay loading
Faster lobbies loading
Ukrainian language support